Request Training
The Deliverance On Purpose Seminar
The seminar is taught over the weekend and takes us into a deep journey.  The seminar includes times of personal ministry and deliverance prayer. 
Testimonials:
Lives Transformed.
Marriages restored.
People serving the Lord fulfilling their call and destiny.
Please click on the Stay in Touch button to receive updates and information on trainings.
Results:
Individuals under demonic affliction and the oppression of darkness are set free. The constraining influence of sin and iniquity is broken thus allowing God's people to advance like never before fulling eternal purpose for their lives. Folks learn to live a blessed life and overcome adversities. This naturally leads to a legacy of blessing for the family with blessed, healthy and victorious children in the Lord.
To learn more about Who Needs Deliverance, click on the button below.
Forgiveness 
Linda was a victim of a date-rape, two of her coworkers were the perpetrators after a "regular happy-hour" experience. She was only 24 years old. She could never forgive them and now she is 52-year-old, suffers with many illnesses and was recently diagnosed with cancer.
In the moment of an offense the pain that is felt is real because the emotional damage is real. That produces a natural reaction to build up a wall of protection around the damaged heart. As time passes by the wall becomes a jail cell where the offended one is tormented by demon spirits; life becomes a constant torture. With God's power and the decision to forgive the heart becomes free and the ability to love and receive love restored.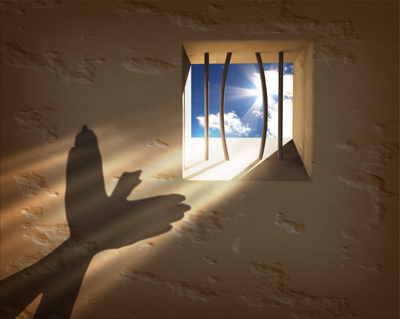 Be kind and compassionate to one another, forgiving each other, just as in Christ God forgave you. Ephesians 4:32
For if you forgive other people when they sin against you, your heavenly Father will also forgive you. But if you do not forgive others their sins, your Father will not forgive your sins. Matthew 6:14-15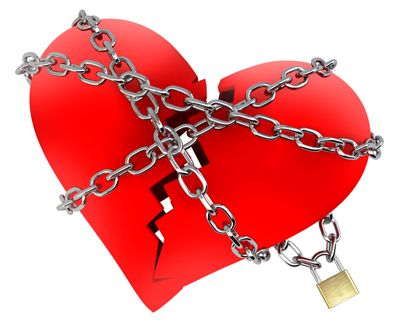 The Spirit of the Lord God is upon Me,
Because the Lord has anointed Me
To preach good tidings to the poor;
He has sent Me to heal the brokenhearted,
To proclaim liberty to the captives,
And the opening of the prison to those who are bound.  Isaiah 61:1
Inner Healing
Betty was daddy's little princess and her mom was always jealous of her because her husband would treat her with love and kindness. Betty's mom abused her verbally and physically many times. Betty grew up having difficulties when relating with other women, even at work having problems and losing her job when having a woman as a supervisor.
In this unjust and unfair world most of us go through situations that are painful and traumatic. These memories provoke fear, guilt and shame. If not healed, the wounds become like abscesses and tumors in the human spirit. With the direction of the Holy Spirit these wounds are revealed and with the power of the Lord Jesus, a supernatural surgery is performed. The heart then receives it's deeply needed healing, truth and peace.
Soul Ties
Newlywed Sonia was very happy with her husband Tony but she had a big problem, most of the time while having intimacy with her husband, memories from her previous boyfriend Charlie flooded her mind. She felt shame and hated herself having that sense of uncleanness.
This term is used principally for the bond that is formed between two people when they have sexual relations.
The word "joined" literally means "glued together with glue." The act of physically coming together in sexual relations is much more than two bodies that are joined. Two souls are joined as well as two spirits are joined; in that gluing together there is a transfer of spiritual baggage, generational curses and demonic oppression one to the other. When the relationship breaks apart the is a fractioning of the soul like an expensive statue that falls to the floor and breaks apart. Only Jesus can put that broken life back together.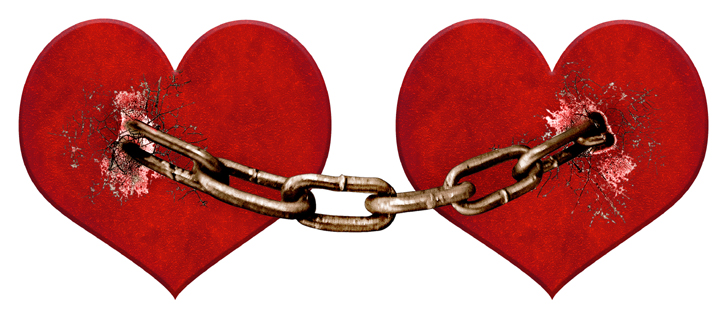 Or do you not know that he who is joined to a harlot is one body with her? For "the two," He says, "shall become one flesh."  I Corinthians 6:16 NKJV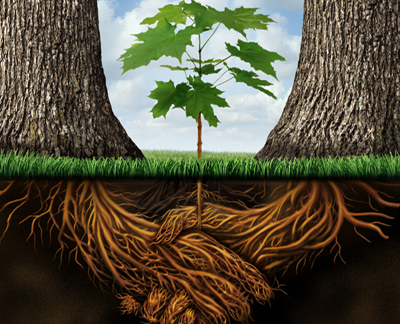 You shall not bow down to them nor serve them. For I, the Lord your God, am a jealous God, visiting the iniquity of the fathers upon the children to the third and fourth generations of those who hate Me… Exodus 20:5
Generational Curses
John didn't understand how he got hooked with pornography and why when he was only 4 years old he wanted to look at women in underwear. Then he realized about the spirit of perversion and lust handed out to him through his adulterous grandfather who had numerous affairs.
The term "iniquity of the fathers" represents the sum, the total impact of the sins of our ancestors. That sin determines our spiritual inheritance and produces the generational curses as a result. These curses become our own tendencies toward a perverted and twisted lifestyle of rebellion and pride. The generational curses thrust each one of us toward embracing sin as it is the iniquity of the heart. Jesus died on the cross to break the power of generational curses and bring us into the new birth and complete freedom.
Strongholds
Mary's early childhood was in a foster home with lots of hurts and abuse, she later gets adopted into a loving family but even as somewhat successful professional always has that feeling of been rejected by others causing her depression and anxiety. 
A stronghold is a structure located in the soul of an individual made up of ideas, wrong concepts, attitudes, desires, rebellion, disobedience, generational curses, destructive thought patterns and hurts that all come together to provide a comfortable atmosphere for the presence of demons. Deliverance is the process of reversing all the contributing factors that built the stronghold, casting out all demons and establishing Jesus as the Lord.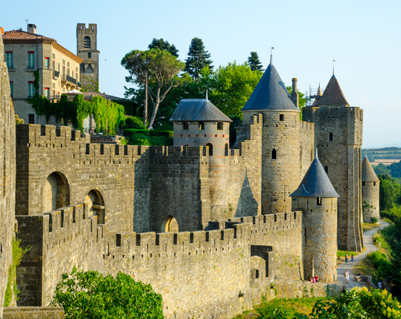 For the weapons of our warfare are not carnal but mighty in God for pulling down strongholds, casting down arguments and every high thing that exalts itself against the knowledge of God, bringing every thought into captivity to the obedience of Christ. 2 Corinthians 10:4-5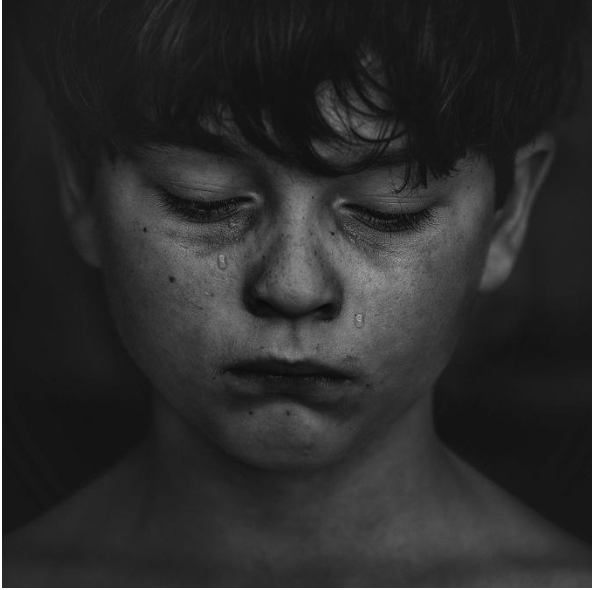 Agreement with Darkness
Mom says to her little boy Peter: "You are just like your father, good for nothing! Peter grows up thinking exactly that with the expected results of failure which ultimately becomes a reality. Peter even though is a 40-year-old, still lives at home with mom incapable of providing for himself.
When a person has believed a lie as if it were true has established an agreement with darkness. That agreement activates and empowers demonic influences and leads the unsuspecting down a path of greater bondage. Agreement with darkness, by believing a lie, brings us into alignment with the father of lies, the devil. 
Lies come in many ways, for example, childhood trauma can distort reality about life, relationships and God. Parental verbal abuse is common. Those lies frequently damage our self-image, value as a human being and undermine our future. Also, the difficulties in life can paint a very negative picture about the future. Under pressure, many people speak out word curses or engage in damaging self-talk. 
"I knew I'd never make it." 
"I didn't think I'd get the raise."
"I always seem to lose." 
We can embrace the lies or seek to be set free through the power of our Lord Jesus Christ!